Maid Services In Abingdon Maryland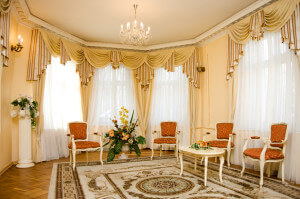 When you hire a company to clean your home or business, you should get more than what you pay for. Here at Forever Clean, we provide that — and more! No speck of dirt or dust can escape our cleaning abilities and we will leave no stone unturned to leave your rooms sparkling. Being the most thorough maid cleaning service Abingdon MD has, we are not afraid to go the distance because our maid service has true range. We service a nicely sized portion of Eastern Maryland, including historic Harford County. However, one of the communities in Harford County that we are most proud to offer our house cleaning service Abingdon MD.
Abingdon is home to prestigious treasures, such as the magnificent St Francis De Sales Church, as well as places listed on the National Register of Historic Places, such as Nelson-Reardon-Kennard House and Woodside. Our customized cleaning skills will sanitize your space and preserve the most esteemed property. Yet, we do not stop there. Every space deserves proper and thorough cleaning. Forever Clean commits to every job that we do, from efficiency apartments to grand mansions. For the most dedicated maid service Abingdon MD homeowners have seen, choose us at Forever Clean.
For Cleaning in Harford Co MD, call…
443-987-7903
New Castle Co DE or Cecil Co MD, call…
302-420-5191
or fill out the form on the right
House, Office & Apartment Cleaning For Abingdon Residents
Our maid cleaning service puts the 'white-glove test' to shame. Our approach entails cleaning and sanitizing your space from top to bottom, from side to side. We hand wash floors and polish furniture. Mirrors are wiped and carpets are vacuumed. If you are jammed for time in the morning and cannot make the bed, do not worry. We will do it for you! Our house cleaners have more than 40 collective years of maid service experience, so your home will be taken care of by verified industry professionals. The house cleaners Abingdon MD residents have come to trust are available 6 days a week so we can work around most schedules.
As we said before, we do not stop there. Our business is cleanliness and the best office cleaners in Abingdon MD will ensure that your place of business is spotless so you can enjoy your workspace. Therefore, we are an excellent apartment cleaning service and have outstanding office cleaning services Abingdon MD! Excellent apartment cleaning services Abingdon MD are within your reach. Residential or commercial, we make sure that living and working spaces are hygienic and comfortable. If somewhere in Abingdon needs to shine, we will go there. North to south on Abingdon Rd or John F Kennedy Memorial Hwy (I-95), east to west on Philadelphia Rd or Pulaski Hwy (Rte. 40), we will travel to make sure your space is immaculate and spotless.
At Forever Clean, we are many wonderful things. We are apartment cleaners. We are office cleaners. We are house cleaners. When you need house, office or apartment cleaning services Abingdon MD, we get into gear and become your superhero tidying team. Bonded and insured, we stop at nothing to provide the best and make sure you are satisfied. Being known for the most innovative apartment cleaners Abingdon MD has seen is us and we give new meaning to cleaning. So, if you are looking for house cleaning services Abingdon MD — or anywhere near the 21009 zip code — give us a call today!
Servicing The Following Zip Codes In Abingdon: