Maid Services In Churchville Maryland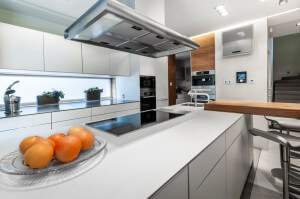 If you require regular or one off cleaning services at excellent rates, you should contact the expert team at Forever Clean today. We can offer house cleaners across the state—and aside from our domestic cleaning service, we can also provide office cleaners Churchville MD residents will be eager to call.
When it comes to house cleaning services Churchville MD is one of our busiest locations, so if you are based in or around the district, give us a call right away if you need our office, house or apartment cleaners Churchville MD, and we will be sure to cater to your every need!
We can provide office and house cleaners on a weekly, bi-weekly or monthly basis and if you just need a one-off clean, we're happy to provide that too. All of the staff who provide our maid cleaning service are checked thoroughly to ensure a professional job for business and domestic residences.
For Cleaning in Harford Co MD, call…
443-987-7903
New Castle Co DE or Cecil Co MD, call…
302-420-5191
or fill out the form on the right
House, Office & Apartment Cleaning For Churchville Residents
For house and apartment cleaning services Churchville MD demands the best and that is exactly what we offer. We were established in 1996 and as part of our maid service Churchville MD will be happy to know that all areas of the premises are cleaned extensively by hand.
Our maid service covers the whole Churchville area and also extends right across Maryland. This is a beautiful part of the state and people love to live and work here because of the attractive area, and quality, friendly neighborhood. Whether you need residential cleaning, or have bigger needs like at the Aberdeen Proving Ground, the Churchville Presbyterian Church, the Medical Hall, or Churchville Elementary School, we can take care of all of it. When it comes to the most professional home, office and apartment cleaning services Churchville MD has an effective and trustworthy company to rely upon with Forever Clean
You can read a large number of testimonials that will affirm the professional and trustworthy approach that we bring with our maid service. We're a certified trusted group that Churchville loves!
Picture a house that's completely unclean and has a slew of guests due to arrive within days. There's more than one thing that you're going to be preoccupied with in that situation. Firstly, you'll need to make sure that the meeting's proper arrangements have been planned and laid out—or if its family for the holidays, you'll need to make sure there's plenty of food, and knock out several extra rounds of shopping. By that point, you certainly won't have time to clean your home as well.
Instead, just let the awesome team at Forever Clean take care of it. You'll run your errands, and our trustworthy, certified workers will make sure that your house is shining brighter than the stars when your guests arrive.
On top of that, we give offices a competitive edge for clients when they come to visit, letting them know that cleanliness and organization is one of your top priorities. For us, it's not about just getting everything tidied up: it's about helping you to have peace of mind in a cluttered situation, taking away as many of the stressful variables as we can.
So if you need office cleaners, house cleaners or apartment cleaners in a hurry then please get in touch with us right away. We can provide a regular contract starting with weekly cleans or we can do an extensive, single job if that is what you require.
When it comes to office, apartment or house cleaning services Churchville MD has the most reliable provider on hand to clean any style of premises to the highest possible standard.
Servicing The Following Zip Codes In Churchville: