Maid Services In Fallston Maryland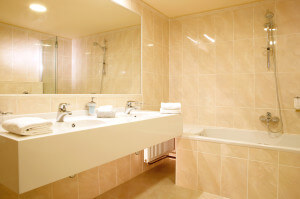 When was the last time you had a really, truly clean house? Think back to the last time your home was cleaned to your satisfaction. If this time was more than a month or two ago, you may need to consider calling Forever Clean. Forever Clean is an accessible and fully staffed cleaning service based out of Maryland, and we are proud to announce we are now offering maid cleaning service in Fallston. Our house cleaning service Fallston MD and our apartment cleaning services Fallston MD too! You now have access to a quick and affordable cleaning team who will revolutionize your home life or even the office area where you work. For the best maid service Fallston MD residents can give us a call. Why settle for a mess when you can have it swept away by our speedy maid service? Forever Clean offers the professional house cleaning services Fallston MD needs.
For Cleaning in Harford Co MD, call…
443-987-7903
New Castle Co DE or Cecil Co MD, call…
302-420-5191
or fill out the form on the right
If you live on Fallston Rd, in Fallston Vally Farms, or even in the general Fallston area, we are at your beck and call. Summon us with one single phone call to have our house cleaners on site and working. As the most versatile house cleaners Fallston MD has to offer, we also do office calls! Call us in to your Fallston High School, Fallston Recreation Complex or Ladew Topiary Gardens office to made it clean and tidy. As the most dedicated office cleaning service Fallston MD has seen we will ensure that you have the opportunity to turn any office in zip code 21047 into a shrine of productivity with our highly effective office cleaners: why not take advantage of this chance today? As the best office cleaners Fallston MD has, we will keep your work space clean so you can focus on what's important, your work. Our maid service can scour your meeting rooms, hallways and even break rooms to produce a fresh, clean, hygienic workplace for you and your staff.
House, Office & Apartment Cleaning For Fallston Residents
From the Parks and Recreational Complex to the Good Will Cemetery, you'll find no house cleaners or apartment cleaners as quick and as dedicated as our Forever Clean team. When we say 'Forever Clean,' we mean it! We won't stop until every inch of your home or apartment has been mopped, dusted, scrubbed or wiped down. It's not only our office cleaning service that prides itself on a successful clean: Our apartment cleaning services Fallston MD with only the best of the best in cleaners, giving the entire area a full and comprehensive approach to a clean home at an affordable cost. Providing the apartment cleaners Fallston MD has come to expect, we will work diligently until you apartment is clean and acceptable for a move out inspection. When you call a cleaning service, don't you want the service to make sure no surface or room is passed over? Of course you do, and Forever Clean can make sure of this. Being the most reliable maid cleaning service Fallston MD homeowners have seen, we guarantee your home will feel brighter, fresher, and cleaner than ever before.
Servicing The Following Zip Codes In Fallston: