Maid Services In Perryville Maryland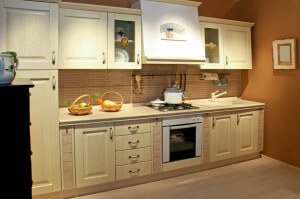 If you want a fast and efficient maid service that listens to your needs, please get in touch with us at Forever Clean right away. As you should naturally expect from the best quality office and house cleaning services Perryville MD can provide, our mission is to get your property looking at its sparkling best and you'll find that our rates are extremely competitive too.
Our maid cleaning service extends to domestic and commercial properties so irrespective of whether you need office cleaners, apartment cleaners or house cleaners, our staff are trained to work on any type of building of any size. The best office cleaners Perryville MD businesses could ask for are at Forever Clean.
For Cleaning in Harford Co MD, call…
443-987-7903
New Castle Co DE or Cecil Co MD, call…
302-420-5191
or fill out the form on the right
As for appointments, we have many contracts across the region and when it comes to home, office or apartment cleaning services, Perryville doesn't get a wider coverage than ours. Some of our particularly busy areas include Perryville Community Park and the properties around the Perryville Train station but our cleaners operate further into Maryland and way beyond so no matter where you happen to be, we can arrange a regular or one off clean tailored to your needs. We provide office cleaning services Perryville MD offices would love to have.
House, Office & Apartment Cleaning For Perryville Residents
As the best office and house cleaning service Perryville MD has to offer, we are extremely flexible with our maid service and can help you on a weekly, bi weekly or monthly basis. However, if you only need a thorough clean every now and again, a one off arrangement is fine. We provide the best house cleaners Perryville MD residents would be happy to call again and again.
Perryville is a beautiful area and we want your property to look beautiful too. Some of the best looking features around here include the Perryville Community Boat Ramp, the Perryville Town Hall, the Perryville Railway Museum, Perryville Outlet Center and Sams Marina.
We have a list of current clients in and around those areas and many have written glowing testimonials for our home or office cleaning service. These reviews will give you added reassurance over our expert attention to detail. Our trusted maid service Perryville MD residents, will leave your residence clean and spotless.
If you need office cleaners, apartment cleaners Perryville MD or house cleaners that are trustworthy and will take care of your property, please give us a call today. We are confident that we offer the best office, home and apartment cleaning services Perryville MD has to offer so let us take great care of all your cleaning needs. So before you settle for less, think about our maid cleaning service Perryville MD and give us a call because we will do the job right the first time.
Servicing The Following Zip Codes In Perryville: