Maid Services In Forest Hill Maryland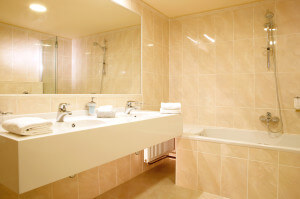 Forever Clean is Harford County's answer to what it means to be clean — and that means you, Forest Hill! Our maid service Forest Hill MD is pleased to provide its exceptional cleaning services to the Forest Hill community. We cater to homes and businesses, offering the best house cleaning services Forest Hill MD and the best apartment cleaning services Forest Hill MD, too.
Home to the celebrated St. Ignatius Church, an astounding landmark included in the National Register of Historic Places, Forest Hill is a remarkable place that we are proud to honor. The Forest Hill community deserves nothing but the very best and we are excited to deliver our finest cleaning to such a fantastic place.
For Cleaning in Harford Co MD, call…
443-987-7903
New Castle Co DE or Cecil Co MD, call…
302-420-5191
or fill out the form on the right
House, Office & Apartment Cleaning For Forest Hill Residents
The house cleaners Forest Hill MD residents will call are committed and dedicated to giving your space the thorough care and cleaning that it both needs and deserves. Our tidying techniques include hand-washing every hard surface floor in your work or home. We will wax and polish furniture, sanitize every surface, vacuum carpet and even make your bed! All house cleaners start from the top and work straight down to the bottom to ensure a pristine clean that will pleasantly surprise you.
This technique applies to every place that we clean. So, whether you need maid cleaning service Forest Hill MD for your home or apartment, size never matters to us. You receive the same quality service for your space — big or small. Our apartment cleaners Forest Hill MD residents call, will give your space such a grand treatment that it will gleam and glow. If you are seeking an office cleaning service, then it is a good thing that you found us! Our office cleaners Forest Hill MD businesses trust are just as adept and professional at giving your workspace a fresh, clean shine. Our maid service will clean your office until it is immaculate.
We are cleaning road warriors and will go the distance to put dirt and disorder at bay. We know our way around. We will come to you when — and where — you need us to. Each of the main thoroughfares, Jarrettsville Rd or East-West Hwy, is no strangers to us. We know where to go and where to be. We travel as far south as Christ Church Cemetery and as far north as the Forest Hill Airport. Our clientele is exceptionally diverse, as we provide services to municipal entities such as the Forest Hill Recreation Council and vendors at the Rock Spring Shopping Center. Of course, we provide residential cleaning, as well.
If you live or work anywhere within the 21050 zip code and need either house cleaning services Forest Hill MD, apartment cleaning services Forest Hill MD or office cleaning services in Forest Hill MD, just look us up. We will be there to put the meaning into cleaning.
Servicing The Following Zip Codes In Forest Hill: