Maid Services In Edgewood Maryland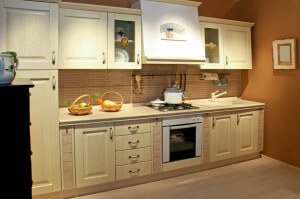 If you live in or near Edgewood, Maryland and want to get access to an excellent maid cleaning service, now's your chance. Forever Clean services every home between Edgewood Square and Flying Point Park, and our footprint is expanding! We now have house cleaners, apartment cleaners and office cleaners available in the greater Edgewood area, from Edgewater Park to the Pooles Island Light, and our mission is to cover as many areas as we can with our comprehensive maid service that brings fresh clean feelings to your home area or even your work environment. Because our house cleaning services Edgewood MD and our apartment cleaning services Edgewood MD as well, Forever Clean is now yours to command for a quick and affordable cleaning job. Being the most reliable maid service Edgewood MD has seen has given us the opportunity to serve the residents and ensure they are consistently happy with their homes.
For Cleaning in Harford Co MD, call…
443-987-7903
New Castle Co DE or Cecil Co MD, call…
302-420-5191
or fill out the form on the right
Applications Of Our Service
Our office cleaning services Edgewood MD and all its offices and work spaces. Whether you work in the Edgewood Plaza Shopping Center or even maintain Lauderick Creek, our powerful cleaning techniques are ready to go to work for you. We'll give you the sleek and functional workspace you've always wanted, free from clutter, dust and odors. Having the best office cleaners Edgewood MD businesses have the had the pleasure of working with, we have honed our skills so you get the most out of our visits. Our maid service is ready to mop, sponge, scrub, dust, and sweep any office or working space in zip code 21040 and beyond, bringing you the kind of perfect working atmosphere you've been looking for. So don't wait, call the best maid cleaning service Edgewood MD!
House, Office & Apartment Cleaning For Edgewood Residents
Our office cleaning services Edgewood MD and isn't the only option on your cleaning menu. We'll also be glad to clean up your house or apartment for you, whether you live on the edge of Edgewood Park or in the suburbs, our house cleaners are happy to keep up with your chores when you are too busy or don't have the energy to do so. Take advantage of our helpful services today by calling Forever Clean, no matter where in the state you live! Odds are Forever Clean is in your area, and if not, we can always find ways to accommodate a new customer! Don't settle for a run-down or messy home when you could have a team of cleaners fix it up just like new. Call the best apartment cleaners Edgewood MD, if you plan on moving out and need a spotless apartment.
With the house cleaning service Edgewood MD needs ready on hand, and the apartment cleaning services Edgewood MD has been looking for available to all apartment tenants, there's never been a better time to order a complete clean. Get that rug shaken out, floor mopped or swept, and get that clutter cleared away with Forever Clean. Having a clean and healthy home isn't limited to homebodies–our handy maids and cleaners can put the spring back in the step of your home, today, with a full clean. We have the best house cleaners Edgewood MD has ever seen so call to receive the affordable and relaxing house cleaning services your Edgewood family deserves, at sensible rates!
Servicing The Following Zip Codes In Edgewood: