Maid Services In North Wilmington Delaware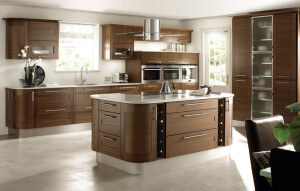 If you've ever had trouble keeping up with the cleaning, you know why some people need Forever Clean. Forever Clean is a sensibly priced, punctual maid service North Wilmington DE residents will love. We bring you the clean home or office you've been waiting for, no matter where you live: Brandywine Village, Baynard Village or even Gander Hill, we clean them all.
We're proud of our service record in Maryland and intend to continue it with you as our customer. With your choice of us as your premium cleaner, we can give you the healthy home life you've always wanted or the beautiful, professionally cleaned office of your choice. So for the best house cleaners North Wilmington DE has seen, give us a shot.
Why suffer through clutter when your disaster zone of a living environment can be perfectly shaped to your specifications? The maid cleaning service North Wilmington DE residents love will give your home a thorough cleaning so you can focus on what you do best, living.
Your home doesn't have to be messy, especially if you hire our excellent house and apartment cleaners! No other maid cleaning service will give you the level of quality customer service and quick-clean power that Forever Clean will. With specialized equipment and training, we provide the best clean this side of the Brandywine Creek!
For Cleaning in Harford Co MD, call…
443-987-7903
New Castle Co DE or Cecil Co MD, call…
302-420-5191
or fill out the form on the right
House, Office & Apartment Cleaning For North Wilmington Residents
When it's time for your house to be cleaned, simply call Forever Clean and we'll be there. Whether you live over the Brandywine Zoo or in Prices Run, you'll have the ideal maids and cleaners you need to carry out the job to your exact directions! Because our goal is to provide the house cleaning service North Wilmington DE residents can trust, we have you covered for your perfect home or office clean.
Yes, we did say office: Forever Clean offers a first-rate office cleaning service staffed by office cleaners who have experience cleaning in workplaces like the DuPont Building and even the Delaware Art Museum! If you want an office cleaner than it's ever been, call Forever Clean to get it forever cleaned! Our maid service knows exactly how to turn an uncomfortable messy office into a free and clean working environment that's perfect for you.
No matter where in Delaware you live, you are eligible for Forever Clean house cleaners to come and help you get your spaces clean. Our maid service is well-trained and willing to work around your furniture, your decorations and your electronics. We know the value of having cleaners you can trust: our house cleaning services are just that. With Forever Clean on the job, you won't have to worry about a thing: your house cleaning will practically do itself!
Picture it like this: you've got a massive group coming to your house, like a school parent league or church group, and you need to get the house cleaned quickly—but you also have a myriad of hosting responsibilities. Your top priority is going to be both to clean and to fulfill your tasks, but you know that ultimately, your guests will arrive to a dirty house.
Not so with the team here at Forever Clean! From deep cleaning the sinks to making sure that they bathrooms are tidied up, we'll make sure that your guests enter a home that is fresh and inviting, rather than cluttered and cramped. We make it easier for you to get the jobs done that you need to get done, without having to waste all of the extra time.
Likewise, when you're bringing new clients into one of your offices, there's no need to shun them away with a messy set up. Trust our team to get it cleaned quickly, giving you the professional edge to really close the deal!
So next time you're down in the dumps about a messy room or a dusty house, don't despair: Forever Clean is on the case. The office cleaners North Wilmington DE businesses need will be there promptly and ready to clean. Just call us, and find out how much better you'll feel after a good clean!
Servicing The Following Zip Codes In Wilmington: