Maid Services In Hockessin Delaware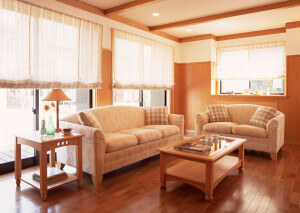 Making use of maid cleaning services in Hockessin, Delaware does not mean you are lazy; it means you are smart, efficient and ahead of the game. Whether you own an office building along Old Lancaster Pike, an apartment building downtown, or a lovely single-family home or farm, you can benefit from hiring a professional cleaning service. At Forever Clean, we offer both house cleaning services and commercial cleaning services,
We pride ourselves on delivering a level of service and professionalism that is hard to duplicate. It does not matter how often you need us or when you need us. We will be there. Have tenants moving out and a new set moving in the next day? No problem. We will send a maid cleaning service right out to get your property looking – and smelling – like new. Maybe you just want to come home to a spotless in-house at the end of a long workweek. We can schedule a recurring service that will allow you to experience the joy of a pristine house once, twice or even seven days a week.
House, Office & Apartment Cleaning For Hockessin Residents
If you would you like to use either our in-house cleaning services, commercial cleaning services, or both? Just give us a call. We will be happy to give you an estimate regarding our expert and friendly Hockessin, Delaware maid cleaning services. We offer an array of services designed to meet most residential and commercial cleaning budgets.
Save time, money and stress with Forever Clean.
For Cleaning in Harford Co MD, call…
443-987-7903
New Castle Co DE or Cecil Co MD, call…
302-420-5191
or fill out the form on the right
Servicing The Following Zip Codes In Hockessin: