Maid Services In Middletown Delaware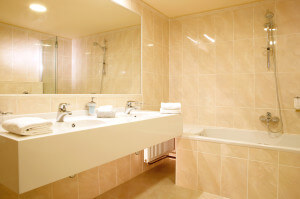 Sometimes you just need a maid cleaning service Middletown DE, that will take the wheel when it comes to cleaning. When your home gets a little messy, you should never rule out calling in a team of competent house cleaners to give your whole home a complete once-over. You could have a maid service that brings you the wholesome and hygienic full clean your Middletown Village or Middleton Village Park home. Our Forever Clean house cleaning service Middletown DE and our apartment cleaning services Middletown DE in addition, giving Middletown and the Maryland region a chance for a premium clean like you've never seen before. The most thorough apartment cleaners Middletown DE has are at Forever Clean.
House, Office & Apartment Cleaning For Middletown Residents
Our house cleaners and maid cleaning service provide a number of cleaning services anywhere in MD, from the historical Corbit-Sharp House to the austere Middletown Police Department. Because our apartment cleaning services Middletown DE and our house cleaning services Middletown DE in additon, you've got the unique shot at a total clean for your home or apartment, regardless of where you live or the size of the mess. Our apartment cleaners and maid service are fully trained to take care of all your cleaning needs, from dust to mold and anything in between. If your Blackbird Creek home has a messy kitchen or a grimy sink, the house cleaners Middletown DE needs will scrub it till it shines as well as vacuum your living room, fix your clutter and scour your kitchen floor. If you've got a special request for your Silver Lake Park or 19709 home, simply ask! We'll have our capable cleaners address all your concerns right away. So for the most comprehensive maid service Middletown DE has ever seen you should try us out.
For Cleaning in Harford Co MD, call…
443-987-7903
New Castle Co DE or Cecil Co MD, call…
302-420-5191
or fill out the form on the right
But that's not all. In addition to serving many Delaware homes, we also serve offices and office environments. Our office cleaners are capable of cleaning your work space without ever disrupting the flow of your work area. We have no qualms about cleaning large spaces or cramped offices: just show us the place and we'll get to work, dusting off your desk and cleaning your cubicle or office! Whether your home is in Middleton Village or overlooks Charles Price Memorial Park, our office cleaning service is on the case. Why suffer through after-hours cleaning when you can have your office cleaned by our service?
Overall, Forever Clean is the ideal choice for your home or office. We have a large staff of cleaners who know how to work around a client's furniture and personal effects, creating a fresh and clean environment without ever disturbing your office or home's arrangement! Don't settle for an inferior or foreign office cleaning services Middletown De. Choose one that will have excellent cleaning crews on site in just minutes, choose the best office cleaners Middletown DE has to offer. Why bother with tediously cleaning your home yourself? With our well-equipped group on call, all you have to do is contact us and let us work through the clutter!
Servicing The Following Zip Codes In Middletown: